Welcome Back, Readers! 
I am thrilled to join local author Suzanne Redfearn and TLC Book Tours to celebrate Suzanne's new book – HADLEY & GRACE. If you like fast-paced and heart-warming books with strong female characters and lots of thrilling action – you'll definitely want to read this one!
Title: Hadley & Grace
Author: Suzanne Redfearn
Genre: Women's Fiction
Published: 2/1/21
Source: TLC Book Tours
---
My Thoughts:
This is an entertaining and exhilarating book and it's easy to see the comparisons to Thelma and Louise (two women on the run who become accidental outlaws) but I think it has a lot more heart and depth. Hadley's husband Frank is an abusive ass and into some shady stuff. Hadley and Grace are on the run with Frank's money and combine forces to stay ahead of the FBI who was watching Frank unbeknownst to them. I loved the references to local spots like In-n-Out, the Ayres Hotel El Toro, and the 5 freeway – it made it really easy to picture the setting and the route they take.  My favorite part was the mutual respect and friendship that developed between Hadley & Grace.  They're both moms but they come from very different walks of life. They start out as strangers but very quickly have to learn to trust each other.
Synopsis:
The author of In an Instant delivers a heart-pounding and emotional roller-coaster ride of self-discovery in the tradition of Thelma and Louise.
Needing to escape her abusive marriage, Hadley flees with her two kids, knowing it might be her only chance. A woman who can't even kill a spider, Hadley soon finds herself pushed to the limits as she fights to protect her family.
Grace, the new mother of baby Miles, desperately wants to put her rough past behind her for good, but she finds it impossible when her path crosses with Hadley's, and her quest for a new start quickly spirals out of control and turns into a terrifying flight for survival.
Stronger together than apart, the two find their fates inextricably entwined, and as the danger closes in, each must decide how much she is willing to risk for the other.
A powerful story of self-discovery, Hadley and Grace is the heart-racing tale of two women facing insurmountable odds, racing to stay one step ahead of the trouble that is chasing them, and discovering new kinds of love and family along the way.
About the Author: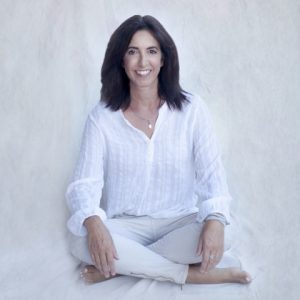 Suzanne Redfearn is the bestselling author of four novels: Hush Little Baby, No Ordinary Life, In an Instant, and Hadley and Grace. In addition to being an author, she's also an architect specializing in residential and commercial design. She lives in Laguna Beach, California, where she and her husband own two restaurants: Lumberyard and Slice Pizza and Beer.
Connect with Suzanne
Website | Facebook | Twitter | Instagram
---
Did you enjoy this post? Please take a few seconds and click to retweet! [bctt tweet="Book Review: Hadley and Grace by Suzanne Redfearn @lakeunionauthors @amazonpublishing @suzanneredfearn #HadleyandGrace #femalefriendship #bookclub @tlcbooktours #theOCBookGirl"]
---
Let's be friends! The OC BookGirl is on Goodreads, Instagram, Twitter, and Facebook.
Thank you for supporting this blog and the books I recommend! This post may contain affiliate links, which means I receive compensation if you make a purchase using this link. I may have received a book for free in exchange for my honest review, however, all opinions are my own.
If you want to purchase any books I've mentioned, please search my online bookstore: BookShop.org (Find and support your local bookstore using this link.)