September was a great month – lots of fun things happened, I started a BookTube channel and I posted 28 out of 30 days! Reading-wise, I finished seven fabulous books, but I DNF'd five. Ouch, I hate it when that happens! This month we had magical cellos, an Amazonian plane crash, self-driving cars, rom-com romance and more!
On to the books…
Everything you Are by Kerry Anne King. This book was my first by this author. Per my usual MO, I prefer to go in blind without reading the synopsis or anyone else's reviews. This book was definitely a five-star read for me. It checked all the boxes in terms of things that I love: flawed characters, family, healing, love, courage. The main idea is that music has the power to heal. I wasn't expecting the touch of magical realism – but it was very well done. There are themes of failure and forgiveness, alcoholism and regrets along with the importance of family. The main characters Phee (or Ophelia) and Braden stole my heart. I ached for both of them and wanted him to connect with his daughter and try to play again.
The Fear of Falling Objects by Nancy Richardson Fisher. This was the second book I've read by this author. (Her first book When Elephants Fly was a surprise favorite last year.) The premise of the story is that Dani gets invited to go on an amazing trip with the father that she doesn't know at all. Her dad is this bigshot outdoorsy guy who has an adventure TV show and takes celebrities out into remote parts of the world and shows them how to survive. She jumps at the chance to spend time with her dad and get to know him. She's desperate to prove to him that she's his daughter and he can be proud of her. They head to the Amazon with a film crew and things take a turn for the worse. I really enjoyed the story, there's a lot of suspense and a little romance between Dani and the young movie star also on the trip. The author didn't sugarcoat anything – there was death and some pretty scary scenes in the book, along with some very emotional moments too.
The Passengers by John Marrs We're living in Britain and the entire country has switched to self-driving cars. It's a high tech world and your data is being downloaded and saved. Your Fitbit, your browser history, everything is synced. Six passengers are whisked away in these cars and the hacker announces that everyone is going to die and that the cars will be in a head-on collision with each other. They're being filmed and streamed all over the world. We're introduced to the six passengers and each one has a pretty big secret. The reader watches each character go through the most intense fear and anger and frustration as they realize what's happening. Solid mystery thriller. Some of the British politics went over my head but overall a great read.
Waiting for Tom Hanks by Kerry Winfrey. This was a contemporary romance that was heartwarming and a refreshing read. It was a little predictable at times, but I really enjoyed all the rom-com references from favorite movies like "When Harry Met Sally" to "While You Were Sleeping'. The main character, Annie is looking for love and wants to find someone who is like Tom Hanks a sweet sensitive man who might own a houseboat! Sure, no pressure! A sweet story about not settling but also being aware of what's right in front of you. This one also has a "movie star" love interest.
The Enlightenment of Bees by Rachel Linden. I picked this book up solely for the cover. Imagine my surprise to find a story that had food, travel, Mother Teresa, bravery, service to others, courage, hope, and love. Mia was a nice person who really had good intentions when she signs up for a "humanitarian" service trip. She's struggling to find her place and purpose. I enjoyed Mia's journey and could tell the author has experience and knowledge of international issues. I could feel the despair and poverty in the places they visited. I could relate to the feeling of inadequacy- being just one person and how much can you really change things? I loved the emphasis on making a difference in the world. If you're looking for a well written, feel-good book you must read this one!
I'm grouping the final two books together… The Mister by E.L. James and After by Anna Todd. Both have been on my radar and both are in the "romance/erotica" genre. I found them both to be highly entertaining and they both delivered on being "steamy". I guess they could also be considered a little trashy and a guilty pleasure, but that's not to say they were not entertaining!
Total Read: 7️⃣ ⬇1️⃣ from August
Blog News
Posting almost every day was a private goal and I'm very proud of accomplishing it. I definitely saw an increase in my views, I reached 1500+ views and that hasn't happened since December 2018!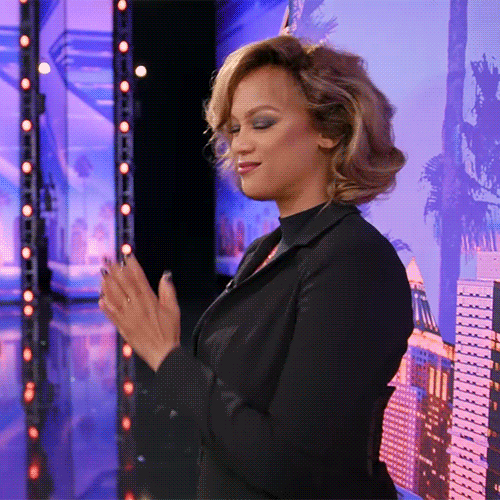 I'm joining Blog Ahead October with Anna from Herding Cats & Burning Soup to try and get ahead for the rest of the year. Looking forward to the challenge! Check it out if you're interested…
Highlights
The best event was getting to hear David Yoon speak about his new book, Frankly In Love at The Ripped Bodice in Los Angeles. He was interviewed by his beautiful wife Nicola Yoon and they are so sweet together. You could just see how proud she is of her hubby. They just celebrated 17 years of marriage. And to make it even more of a stellar evening, I got to meet up with a few of my favorite bookstagrammers! Hi Cherise! Hi Asha! Hi Kailee! Hi Deb! Hi Jhoanna!
I did a birthday giveaway on Instagram and mailed out 31 books! That was a blast. Thanks to the publishers and authors who helped make it a success by donating books. I had a great birthday and loved reading everyone's birthday memories.
Goodreads had a great event where they encouraged readers to #giveagoodread and donate to area Little Free Libraries. I had a lovely encounter with some visitors and was inspired to visit a few myself.
I won two giveaways! Scribner and Indie Book Buzz sent me the most fabulous prizes – it's like they knew it was my birthday or something! Thank you so much!
Most Popular Posts
My most popular posts continue to be the weekly "Goodread Games" post. This tells me it's a valuable resource and worth the time to create it.
Also popular was my Top Ten Tuesday – Ten Books On My Fall TBR and First Look – Ten New Titles For 2020. Check them out!
Upcoming Events
October is shaping up to be a busy month! Events with William Kent Krueger, Nicole Meier, Liza Palmer, and Michael Connelly are on the calendar. Make sure to bookmark the EVENTS CALENDAR to see who else is on tour in Southern California!
---
Did you enjoy this post? Please take a few seconds and click to retweet!
[bctt tweet="September Wrap Up #minibookreviews #monthlywrapup"]
This post may contain affiliate links, which means I receive compensation if you make a purchase using this link. Thank you for supporting this blog and the books I recommend! I may have received a book for free in exchange for my honest review. All opinions are my own.
---
Follow OrangeCountyReaders on Goodreads, Instagram, Twitter and Facebook. Support Us on Ko-Fi and Amazon. And please, feel free to leave a comment!